What Can I Do to My Fire Damaged Kitchen in Helena?
8/15/2022 (Permalink)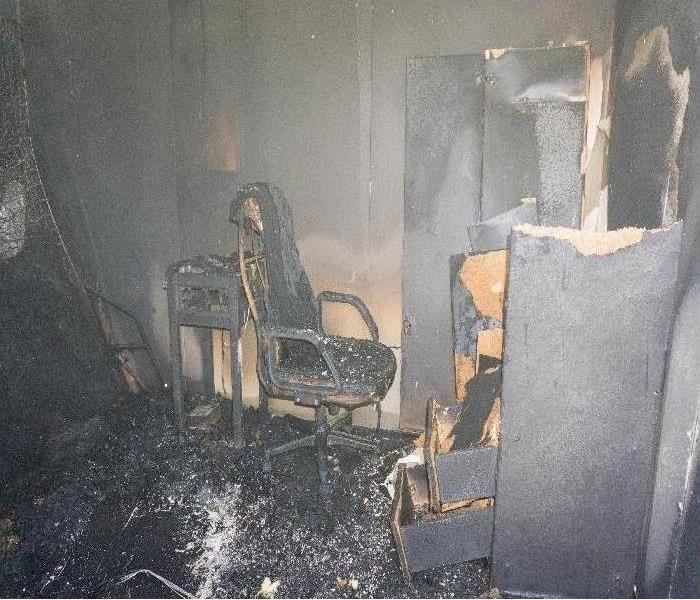 The service crew from SERVPRO of Helena & Great Falls understand that fire accidents can strike any time of the day.
Experts from SERVPRO can Help Restore Your Fire Damaged House in Helena
It's only a few days after your kitchen accidentally caught fire as you prepared dinner for your family in Helena. Although you could stop it before spreading to other parts of the house, the kitchen is still in disarray. Everything has soot, and the ceiling and walls in the house have blackened. A pungent smell that permeates the entire residence is unbearable.
What Help can Experts Offer to Restore Your Kitchen Back to Normal?
It may be hard to restore your fire-damaged kitchen in Helena to its previous condition. Luckily for the residents, SERVPRO technicians are always on standby to help families handle the situation "Like it never even happened." In case of such an incident, the competent crew arrives promptly to mitigate the damage. All you do is take them through the affected area as they evaluate the extent of the damage.
How do Technicians Mitigate Fire Damage?
After assessing the damage, the crew assembles the necessary equipment to start work immediately. Our team will do the following things to return your kitchen or the entire house to the comfort it had before.
Cleaning the structures – All the walls, floors, ceilings, and other structural items are first cleaned
Cleaning the contents – The crew checks out what can be restored and cleans those items. This can include things like sooty items in the kitchen
Removing off-odors – Our technicians will not just mask the pungent odor but will eliminate it completely using molecular-level solvent deodorizers
What is Outstanding About our Fire Damage Professionals?
Apart from helping you restore order to your burnt-up kitchen, our team of professionals has much more to offer. They can help you with insurance claims for items that cannot be restored. Our techs handle fire-damaged homes with dignity, respect, and professionalism.
How can I Reach out to the Experts in Case of a Fire Emergency?
The service crew from SERVPRO of Helena & Great Falls understands fire accidents can strike any day. As such, they are ready to come to your rescue on a 24-hour basis. Call (406) 458-6008 for expert cleaning and restoration if you face a fire outbreak or any fire-related damage.