SERVPRO Can Remediate Mold Damage in Helena Homes
7/24/2022 (Permalink)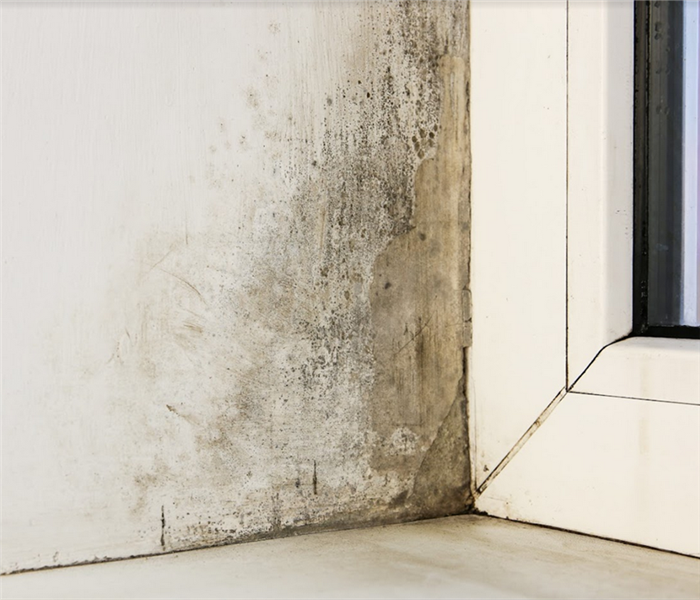 Mold can quickly spread from a tiny spot to a full infestation covering up an entire wall. Stay vigilant and contact SERVPRO 24/7.
Removing Mold Damage in Several Ways
Mold is one of the more complex and challenging damage conditions homes might face in their lifetime, specifically because of how many remediation solutions exist. The choice in ideal mold removal tactics gets linked with several factors like the condition of the hosting materials, the severity of the infestation, and the accessibility of the damaged areas.

Is Surface Cleaning Best for Remediation?
Mold damage in Helena properties can sometimes be removed using surface cleaning strategies. When the infestation remains in the outermost layer of hosting materials and does not yet penetrate beyond this exterior shell, the application and agitation of sporicidal agents can be effective. Antimicrobial products can eliminate spores and organisms and provide a barrier for the affected material to ward off additional mold colonies.

Abrasive and Aggressive Mold Removal
As much as we prefer non-invasive strategies for remediation like surface cleaning, this is not always sufficient for the severity of the present problem. In many cases, prolonged exposure to active colonies leaves the hosting materials needing more aggressive and abrasive cleaning methods to penetrate beyond the outermost surface layer for effective mold removal. Media blasting is an efficient approach that incorporates pressurized air or water combined with media like:
Dry ice
Baking Soda
Crushed Walnuts
Corn Cobs
Can The Materials Be Preserved and Cleaned?
It is important to assess the condition of all impacted materials to see what options, such as heavily degraded drywall, might not be worth saving. Controlled demolition is the most direct method of mold remediation available. We carefully manage handling contaminated materials to prevent cross-contamination when this mold removal approach is necessary.
Mold does not have to be a long-standing threat to your home or business. Give our SERVPRO of Helena & Great Falls team a call today to help at (406) 458-6008.